Embrace Your Career Transformation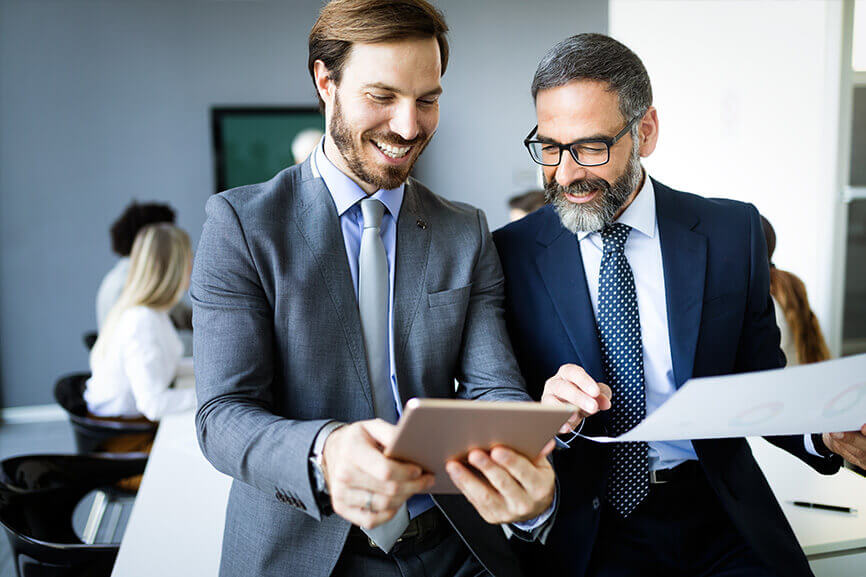 Building High-Performance Teams: This Hiring Model for Identifying Top Talent and Driving Business Success.

SL
Job Code
Position
Area Expertise
Exp. (in Yrs)
Responsibilities
Education
Specialised Skills
Location
Employment Type
1
Advt-2301/C
Chief Scientist
STEM
10+
Responsible for leading techno-scientific R&D efforts, exploring new hypothesis methods, managing teams of researchers and engineers, developing research plans and proposals, analyzing data and presenting findings, overseeing scientific projects from conception to completion, and collaborating with internal and external stakeholders.
Post-doc or PhD in Res. spec.
MATLAB, Python, and R; experience in data analysis and visualization tools such as Excel, Tableau, and Power BI; AI, ML, DL, CV and familiarity with simulation software such as ANSYS, COMSOL, and Abaqus.
Bangalore, Bhubaneswar, Delhi or Hybrid
Semi-employed
2
Advt-2302/C
Chief Technologist
IT & Embedded
10+
Responsible for overseeing the company's technological needs and developing a technology strategy.
PhD & Masters in IT spec.
Software development, hardware design, embedded systems, microcontrollers, firmware, system architecture, networking, cybersecurity, machine learning, data analytics, cloud computing, and project management.
Bangalore, Bhubaneswar, Delhi or Hybrid
Semi-employed
3
Advt-2303/C
Chief Engineer
Product Engineering
10+
Responsible for design, develop, and oversee manufacturing processes, assemble and test equipment, and ensure quality control for the production of products.
PhD & Masters in Mfg/Prod
C++, Python, or MATLAB; AutoCAD and SolidWorks; SCADA, PLC, and DCS; familiarity with simulation and modeling tools, industry-standard regulations and safety standards; and experience in project management and team leadership.
Bangalore, Bhubaneswar, Delhi or Hybrid
Semi-employed
4
Advt-2304/C
Chief Designer
Design & Simulation
10+
Responsible for leading the development of new product prototypes and overseeing the design process from conception to production, ensuring efficient and effective production processes.
BTech/MTech in Des
AutoCAD, SolidWorks, or CATIA for 3D modeling and designing; Knowledge of FDM, SLA, SLS, or DMLS; Understanding of DfM and DfA principles.
Bangalore, Bhubaneswar, Delhi or Hybrid
Semi-employed
5
Advt-2305/D
Project Director
Biomedical & Healthcare
10+
Developing and overseeing the implementation of project plans for HealthTech products and applications while ensuring adherence to regulatory requirements and standards.
BTech/MTech in BioMed
Python, R, and Java; BLAST, GenBank, and UniProt; knowledge of machine learning, data mining, and statistical analysis techniques; familiarity with healthcare data standards and EHR systems;
Bangalore, Bhubaneswar, Delhi or Hybrid
Semi-employed
6
Advt-2306/D
Mission Director
Defense & Space
10+
Leading development strategies to achieve project goals and identifying potential risks during project development and implementation
BTech/MTech
C++, Python; MATLAB and LabVIEW, understanding of system engineering and project management methodologies, and proficiency in simulation and modelling tools.
Bangalore, Bhubaneswar, Delhi or Hybrid
Semi-employed
7
Advt-2307/D
Solution Architect
Program Development
10+
Designing and implementing software solutions by understanding user requirements and collaborating with cross-functional teams.
BTech/MTech in IT & CS
Java, Python, and C++, experience in DbMS, knowledge of cloud computing technologies and platforms like AWS, Azure or Google Cloud, familiarity with web services like REST, SOAP, and GraphQL, and expertise in working with enterprise integration patterns and tools like ESB, ETL, and API management.
Bangalore, Bhubaneswar, Delhi or Hybrid
Semi-employed
8
Advt-2308/E
Full-stack Developer
Software
5+
Responsible for designing and developing software applications for the company.
BTech/MTech in IT & CS
Java, JavaScript, PHP, and Python, experience in front-end development using HTML, CSS, and JavaScript frameworks such as Angular, React, or Vue.js, knowledge of back-end development using Node.js, Django, or Laravel, experience in database management using SQL or NoSQL databases, and familiarity with version control tools such as Git.
Bangalore, Bhubaneswar, Delhi or Hybrid
Semi-employed
9
Advt-2309/E
Junior Researcher
Bioinformatics
5+
Conduct research on algorithm development and explore fundamental concepts to contribute to the development of new products and solutions.
BSc/MSc in BioTech
Python, Java, and R; Knowledge of data structures and algorithms; amiliarity with bioinformatics and cheminformatics databases, tools, and software; Experience with next-generation sequencing (NGS) data analysis and tools
Bangalore, Bhubaneswar, Delhi or Hybrid
Semi-employed
10
Advt-2310/E
Technical Illustrator
Publication Writing
5+
responsible for creating technical documentation, such as user manuals and technical specifications.
Diploma
Adobe InDesign, Adobe Illustrator, and Adobe Photoshop; Familiarity with XML and HTML coding languages; Knowledge of content management systems (CMS) and document management systems (DMS); Ability to create and edit technical documents, manuals, and user guides; Good understanding of information architecture, content organization, and layout design.
Bangalore, Bhubaneswar, Delhi or Hybrid
Semi-employed
11
Advt-2311/E
HR - Strategic Business
Operation
7+
Responsible for managing HR operations and developing strategic partnerships to support the organization's goals and objectives
MBA/PGDM
Expertise in statistical analysis, data visualization, predictive modeling, machine learning, data mining, data warehousing, database management, Excel, SQL, R, Python, and HR analytics software.
Bangalore, Bhubaneswar, Delhi or Hybrid
Semi-employed
12
Advt-2312/E
ESG & CSR Strategist
Sustainable Dev
7+
Developing and implementing strategic plans for CSR initiatives, focusing on RRI specialized projects.
MBA/PGDM
Project management skills; Ability to develop and implement CSR policies and programs; Excellent communication, interpersonal, and leadership skills;
Bangalore, Bhubaneswar, Delhi or Hybrid
Semi-employed
13
Advt-2313/M
Corporate Sales
Business Development
10+
Responsible for developing and executing a sales and marketing strategy to promote the company's products and services.
MBA/PGDM
Understanding of customer needs and behavior; Strong communication and negotiation skills; Familiarity with sales and marketing tools, such as CRM software and social media platforms; Ability to analyze sales data and metrics to identify areas for improvement
Bangalore, Bhubaneswar, Delhi or Hybrid
Semi-employed
14
Advt-2314/M
Market Outreach
Operation & Communication
10+
Responsible for identifying new business opportunities and partnerships that can help the company grow and expand its product offerings.
MBA/PGDM
Excellent communication skills, project management skills, and the ability to develop and implement marketing strategies.
Bangalore, Bhubaneswar, Delhi or Hybrid
Semi-employed
15
Advt-2315/E
General Secretary
CA/CS
5+
Responsible for ensuring compliance with legal and regulatory requirements, managing corporate governance, conducting internal audits, managing financial accounting, and maintaining positive relationships with stakeholders.
CA/CS
Knowledge of taxation laws, accounting standards, and regulations is also important.
Bangalore, Bhubaneswar, Delhi or Hybrid
Semi-employed
16
Advt-2316/D
Institutional Director
L&D
10+
Develop and oversee institutional learning and development strategies to meet organizational goals and ensure the growth of employees.
BTech, MBA/PGDM
Proficiency in Project management, instructional design, learning management systems, curriculum development, leadership, and communication skills.
Bangalore, Bhubaneswar, Delhi or Hybrid
Semi-employed
17
Advt-2317/E
Performance Marketer
Digital Marketing
5+
Develop and implement effective digital marketing strategies and campaigns to improve brand awareness, drive traffic and engagement, and increase conversions and revenue.
BTech, MBA/PGDM
Proficiency in search engine optimization (SEO), search engine marketing (SEM), content marketing, email marketing, social media marketing, Google Analytics, etc.
Bangalore, Bhubaneswar, Delhi or Hybrid
Semi-employed
18
Advt-2318/E
Product Developer-I
Embedded Software
5+
Designing and developing embedded software solutions for the company's products.
BTech/MTech in CS/E&E
C, C++, and assembly language; Tools like compilers, debuggers, and emulators; Familar with OS and real-time operating systems (RTOS), embedded system architectures; Knowledge of communication protocols such as UART, SPI, I2C, and Ethernet.; Experience with device driver development and hardware abstraction layers (HAL). Understanding of software development processes and methodologies such as Agile and Waterfall. Familiarity with version control tools such as Git or SVN.
Ability to debug and troubleshoot software and hardware issues.
Bangalore, Bhubaneswar, Delhi or Hybrid
Semi-employed
19
Advt-2319
Product Developer-I|
Embedded Hardware
5+
Design, develop and test embedded hardware products according to specifications and ensure they meet the required quality standards.
BTech/MTech in CS/E&E
Proficiency in hardware design and development, experience with microcontroller programming, knowledge of digital and analog circuits, understanding of signal processing techniques, familiarity with communication protocols (e.g. I2C, SPI, UART), experience with PCB layout and design, familiarity with tools such as oscilloscopes and logic analyzers, and proficiency in programming languages such as C and assembly.
Bangalore, Bhubaneswar, Delhi or Hybrid
Semi-employed
20
Advt-2320
UI/UX Designer
Software
5+
Responsible for designing the user interface of software applications.
BTech/MTech in IT & CS
Adobe Creative Suite, Figma, Sketch, and InVision, as well as knowledge of HTML, CSS, and JavaScript.
Bangalore, Bhubaneswar, Delhi or Hybrid
Semi-employed
Submit your e-application form effortlessly for a streamlined and efficient application process.
Job posting terms & prohibition policy
We are an equal opportunity employer and welcome applicants from all backgrounds to apply for this position. We are committed to creating a diverse and inclusive workplace that reflects the communities we serve. As part of our commitment to inclusivity, we prohibit any discriminatory posts or language in our recruitment advertisements. Discriminatory posts or language may include, but are not limited to, posts or language that discriminate against an individual based on their race, color, national origin, gender identity, sexual orientation, age, religion, disability, or any other characteristic protected by law. We reserve the right to remove any discriminatory posts or language and take appropriate action against any individuals responsible for posting such content. By applying for this position, you agree to comply with our policy prohibiting discriminatory posts or language and acknowledge that any violation of this policy may result in disqualification from consideration for this position. Thank you for your interest in our organization.